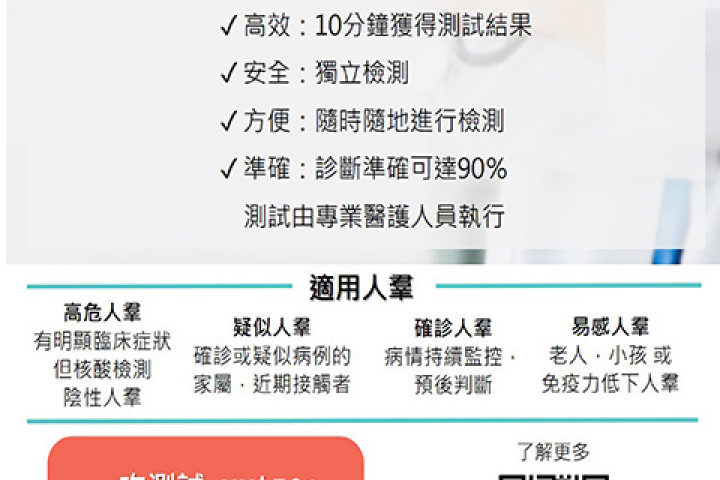 10-minute Rapid Screening Test
2020-03-05
In this critical period, besides daily personal epidemic prevention measures, we must also take the initiative to receive appropriate treatment.

To support braving the epidermic, Okay Healthcare offers preventive screening test of coronavirus to help relieve of workload in Hospitals as well as providing support to the community.

Through rapid screening test, it can help reduce the risk of community outbreaks.