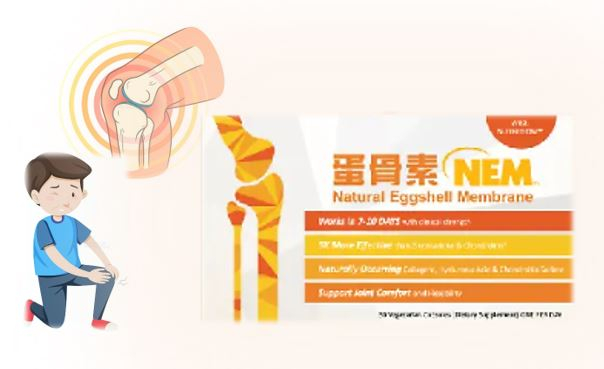 NEM-supplement for knee degeneration
2021-09-06
Do you have knee discomfort during stair walking up and down? Or weakness when stand up after prolonged sitting?

One of the causes of these symptoms could be wear and tear of soft tissue in knee joint. Intake of natural supplement maybe helpful to improve the condition.

Wise nutrition-Natural Eggshell Membrane, naturally contains key building blocks for cartilage and connective tissue, including collagens, hyaluronic acid and chondroitin sulfate.